Czech Premiere of Krzystof Penderecki's Concerto Doppio at the Leoš Janáček International Music Festival
On the Sunday evening of June 10, 2018, the Leoš Janáček International Music Festival
treated its audience to quite an exceptional event. The place was the City of Ostrava Palace of
Culture, and the program featured Krzystof Penderecki, nowadays one of the world's finest
composers and a veritable living legend of Polish music. His Double concert for violin, viola,
and orchestra was presented by Ivan Ženatý, Kristina Fialová, and the Janáček Philharmonic,
under the baton of the Maestro himself.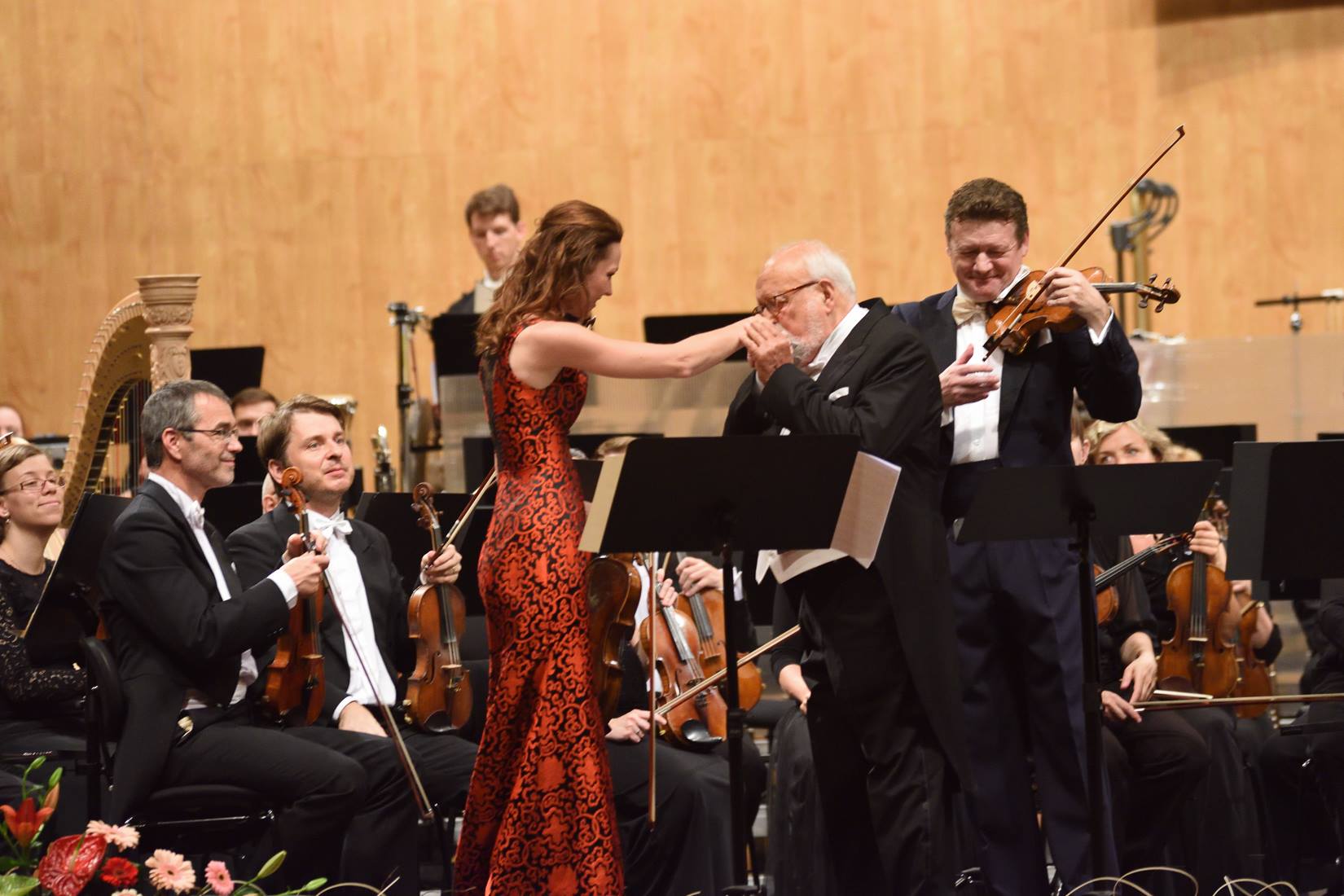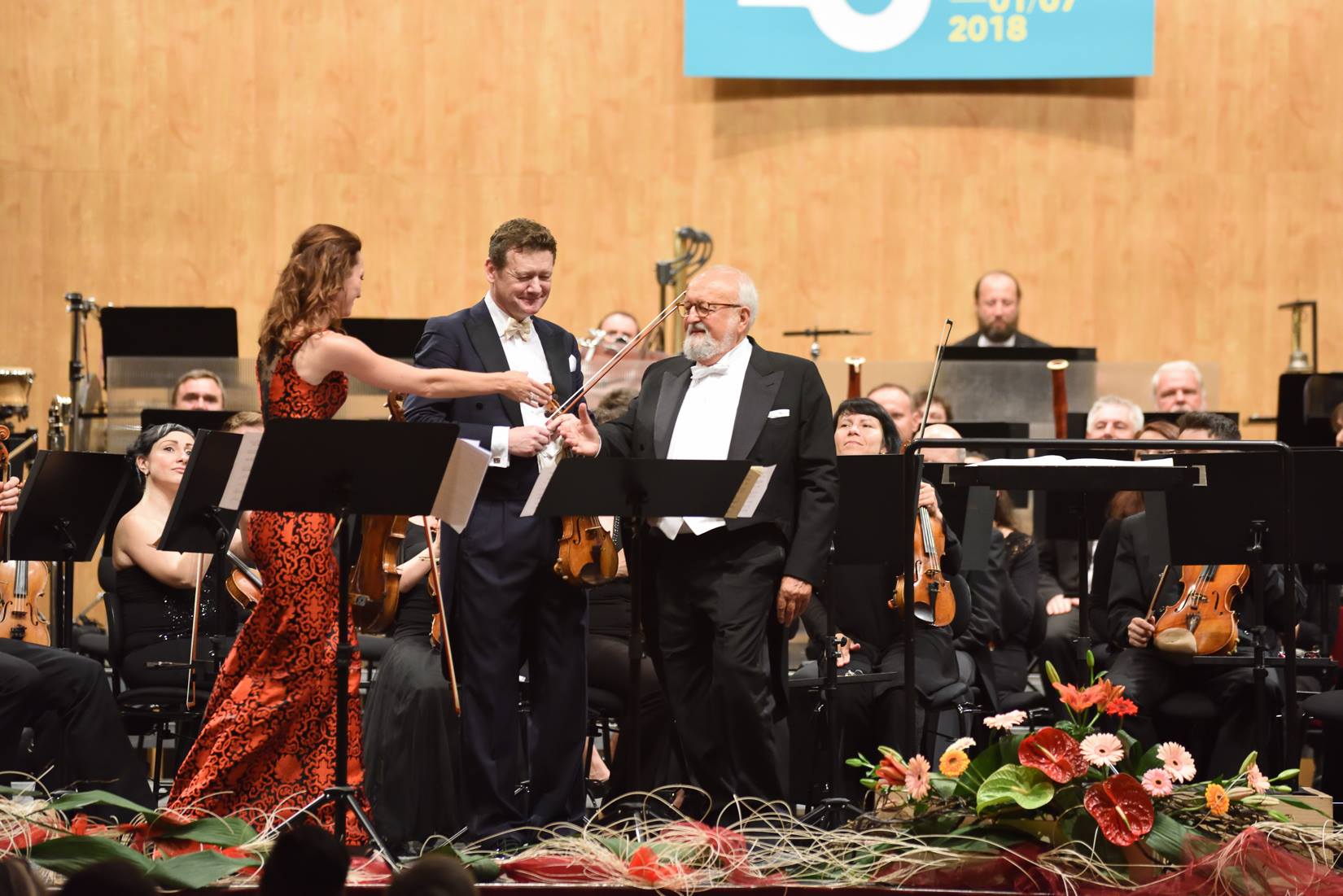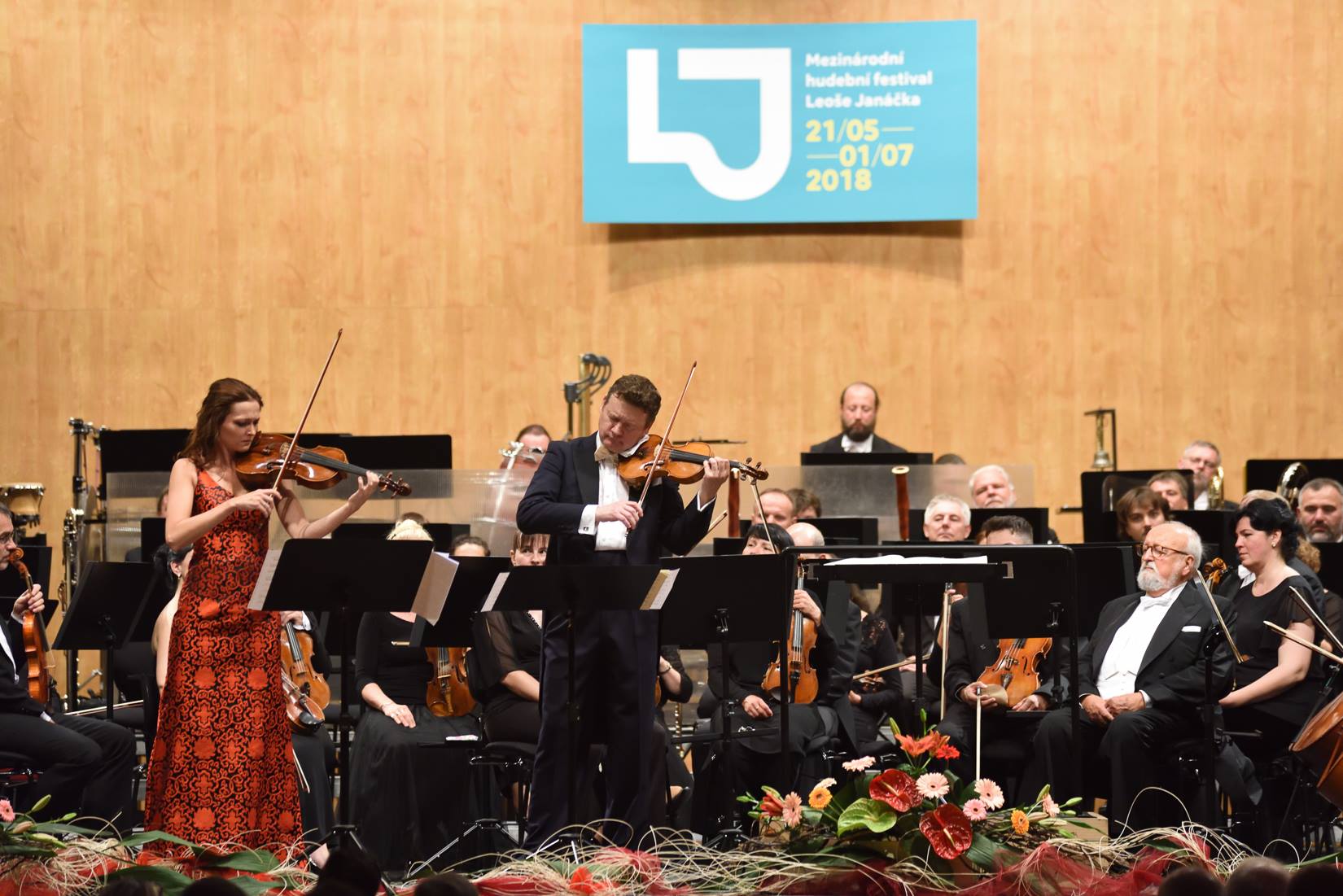 "…Kristina Fialová has a velvety tone, perfect for the works' lyricism…"
Gramophone
"…Kristina Fialová's refined taste matches up with her interpretive approach to the compositions selected and gives her temperament, natural virtuosity and emotionally engaged tone of her instrument an opportunity to shine…"
MusicWeb International
"…Kristina Fialová is universally acclaimed for her expressive and lively interpretation, brilliantly cultivated tone, and coherent general conception. Her flawless technique and immense musicality did not take long to manifest themselves…"
Ostravan