"…the 'tendernessful' (if such a word may be allowed to exist) beauty of the viola sound, resourceful agogics and inexhaustible variations in both dynamics and tempo gave Hindemith's music a whole new dimension, most attractive to the ear…"
Hudební Rozhledy 6/2016
"…Kristina Fialová's refined taste matches up with her interpretive approach to the compositions selected and gives her temperament, natural virtuosity and emotionally engaged tone of her instrument an opportunity to shine…"
Harmonie 10/2015
"…after that, the reigning queen of Czech viola came to the stage and performed an Ostrava resurrection of one of the greatest cinematographic composers of all times…"
Ostravan 3/2015
New review of the CD "Martinů/Hindemith – Works for Viola" on the Musicweb International.
…The excellent Czech player Kristina Fialová plays it with acumen and intelligence, not least in the second movement's theme and variations, which is wittily and athletically pointed, and in the deft dynamics of the finale…
New CD "Martinů/Hindemith – Works for viola" is released by Sound Trust label. CD includes two Sonatas for viola and piano, Rhapsody Concerto and Trauermusik for viola and orchestra. Kristina Fialová recorded her beloved pieces with pianist Martin Levický, conductor Tomáš Brauner and Czech National Symphony Orchestra.
https://itunes.apple.com/us/album/martin%C5%AF-hindemith-works-for-viola/1444351031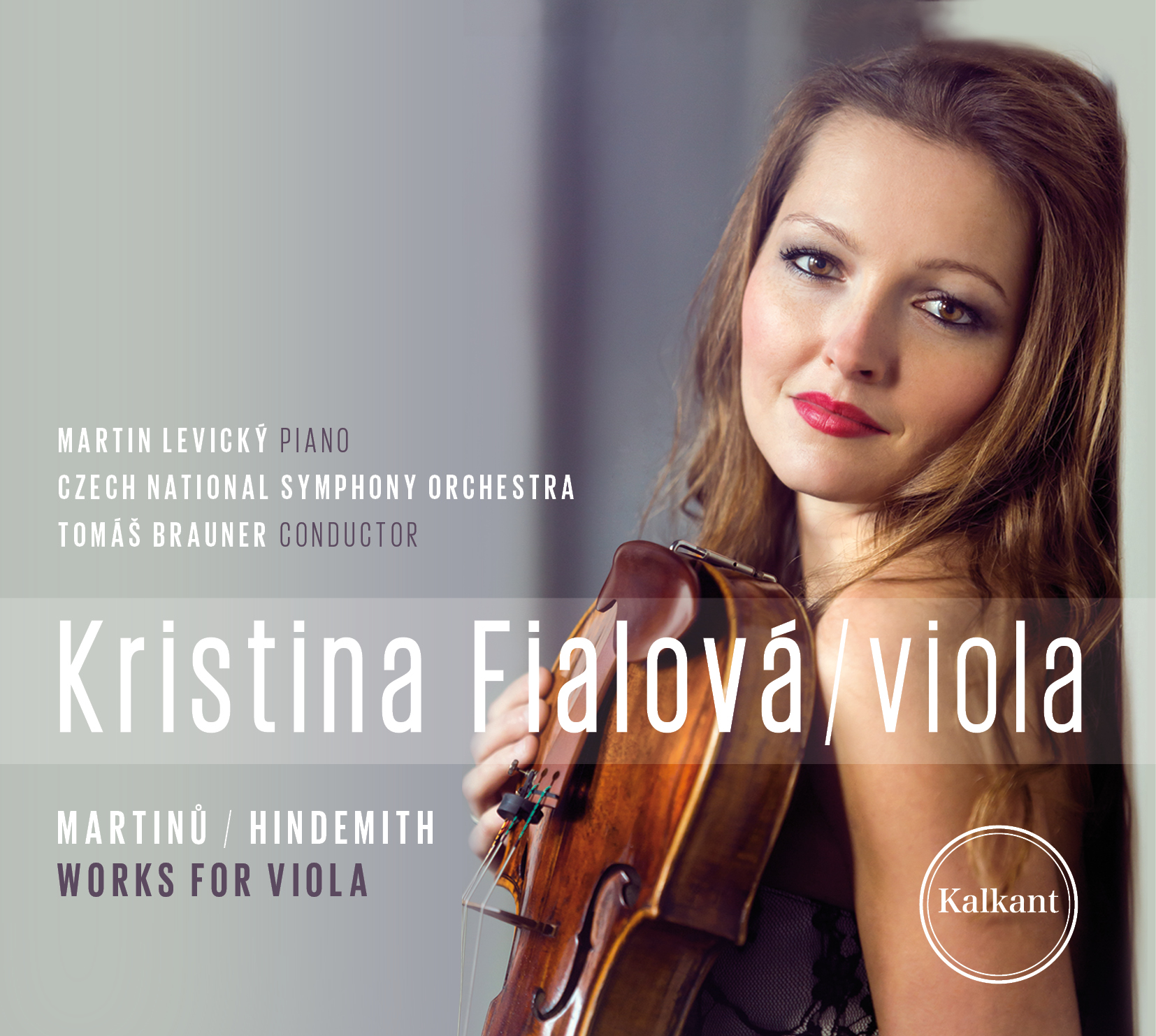 31.10. – 3. 11. Oskar Nedbal International Viola Competition – jury
Praha